Welcome
Louwco Cooling Solutions is a company situated in the Boland region dedicated in solving any cooling and heating needs required.
We work in the following areas: Wellington, Paarl, Ceres, Citrusdal, De Doorns, Gouda, Hermon, Klapmuts, Porterville, Piketberg, Malmesbury, Moorreesburg, Riebeek-Kasteel, Riebeek West, Tulbagh and Worcester.
We are a member of the Wellington Sakekamer.
We are registered for:
Authorised Regrigeration Gas Practitioner 
BEE
CIDB
Contractor at Department of Labour – safety Act 1993
Louwco Cooling Solutions Verjaar!!!
Louwco Cooling Solutions is 'n volle 8. Ons is baie dankbaar en geseënd om hierdie mylpaal te vier as 'n gesoute span wat soos 'n familie funksioneer. Ons is ook dankbaar vir al ons kliënte se ondersteuning oor die 8 jaar wat hierdie moontlik gemaak het. Ons sluit af met "If you do what you love, you'll never work a day in your life" - Marc Anthony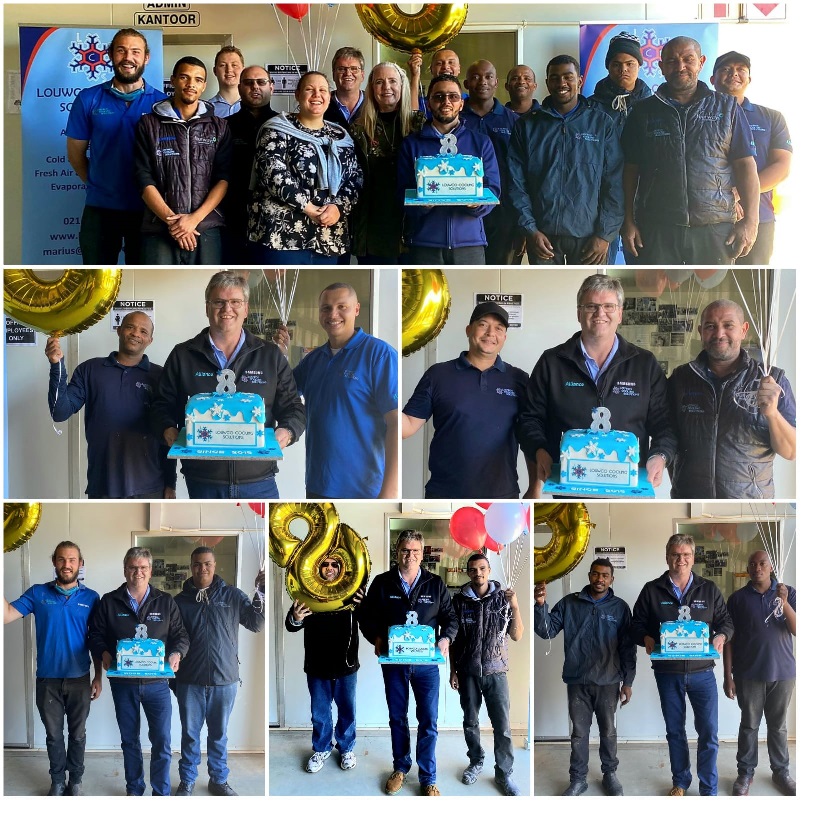 Successfully completed projects
 

Bosman Family Vineyards

Two Seeley Climate Wizard Supercool CW-H15S units were installed in barrel room.

South Africa's first pre-cooled wine-specific application by Louwco and Seeley for Bosman Family Vineyard

 To read the article  - click here

 

Quattro Citrus Citrusdal




Degreening Rooms

Mouton Citrus Citrusdal


Supply ans installation of Degreening Rooms

 
 ALG Juices Citrusdal

Installation of Freezer Rooms
Dealership with